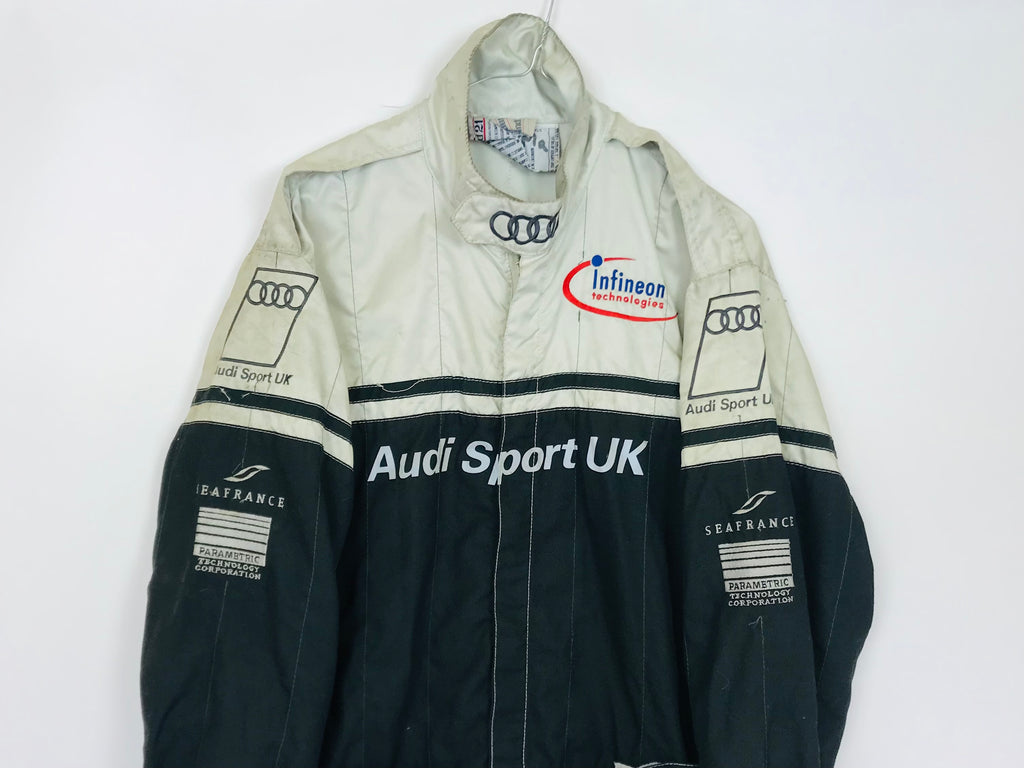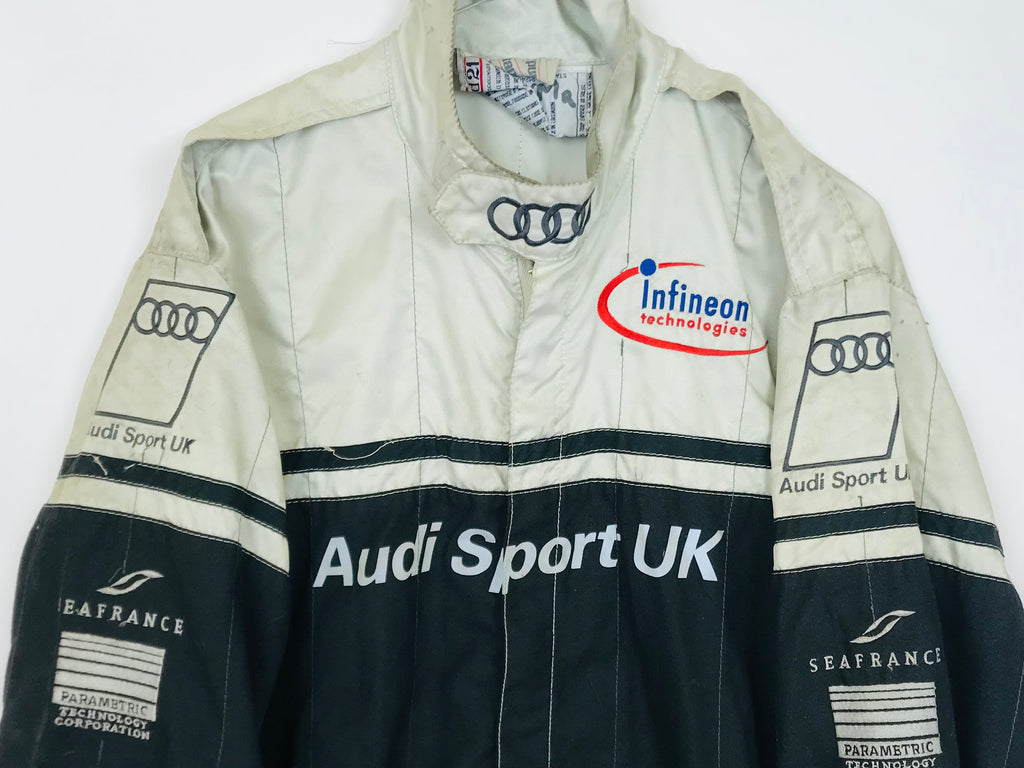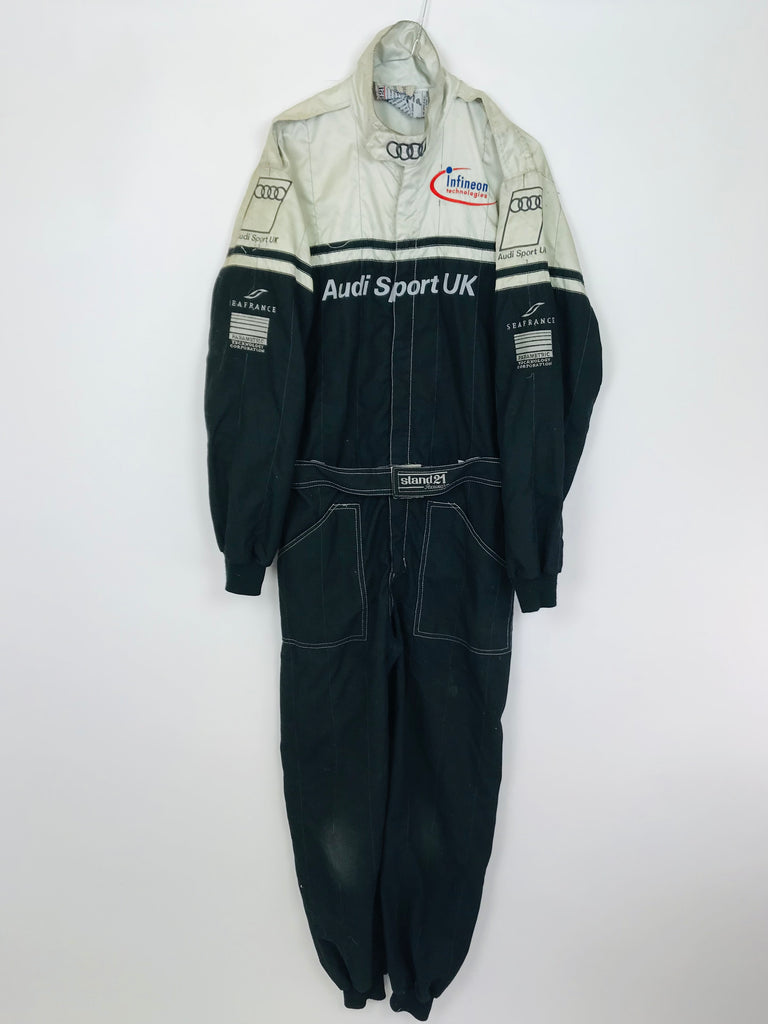 1999 Audi Sport UK Le Mans Team 24 Hour Race Used Mechanics Pit Crew Stand 21 Suit.
1999 Audi Sport UK Le Mans Team Race Used Stand 21 Pit Crew Race Suit 
-Here is your opportunity to own this awesome piece of Le Mans history!
-Comes with a Certificate of Authenticity
-Race used by the Audi Sport UK Team Pit crew
Your chance to own a genuine Race Team used mechanics race suit from the 1999 24 Hours of Le Mans.
Audi ran 4 cars at Le Mans in 1999 two open cockpit Audi R 8's ran by Team Joest  and two closed cock pit Audi R8C's ran by Audi UK.
#9 R8C car driven by Stefan Johansson- Stephane Ortelli - Christian Abt
#10  R8c car Driven by James Weaver - Andy Wallace -  Perry McCarthy
Features: 
Genuine Team used mechanics suit

1999 Audi Sport UK le Mans Team

All logos are embroidered
Comes with Certificate of Authenticity 
A great example pf this ultra hard to find suit and would make a great addition to any Le Mans Sportscar Collection.
A stunning item and very rare item , an ideal addition to any Le Mans or motor racing fans home, office or man cave,
Item: Team Issued-Race Used
Series: Le Mans
Team: Audi Sport
Car: Audi R8C LMP1 Prototype
Number: 9 & 10
Year: 1999
Colour: Silver/lack
Size: 
Condition: used but V Good
Pit-Lane Motorsport is an approved reseller of official licensed merchandise including: Alfa Romeo F1™, Aston Martin Racing™, Audi Sport™, BMW Motorsport™, Haas F1™, Lotus F1™, McLaren F1™, Mercedes F1™, Porsche Motorsport™, Red Bull Racing™, Renault F1™, Scuderia Ferrari™, World Rally Championship™
When purchasing a used item no warranty is given or implied and no liability is accepted by Pit-Lane Motorsport under any circumstances - by paying for a used item you accept these terms.
Racing car parts and components are sold by Pit-Lane Motorsport explicitly as memorabilia only and as such they are suitable for display purposes only. We do not condone the use of these parts on any vehicle and accept no liability in the event that they are fitted to a vehicle.
Pit-Lane Motorsport has full legal ownership of this item under UK law and recognise any copyright or trademark shown or mentioned, these are used for descriptive and product finding purposes only.