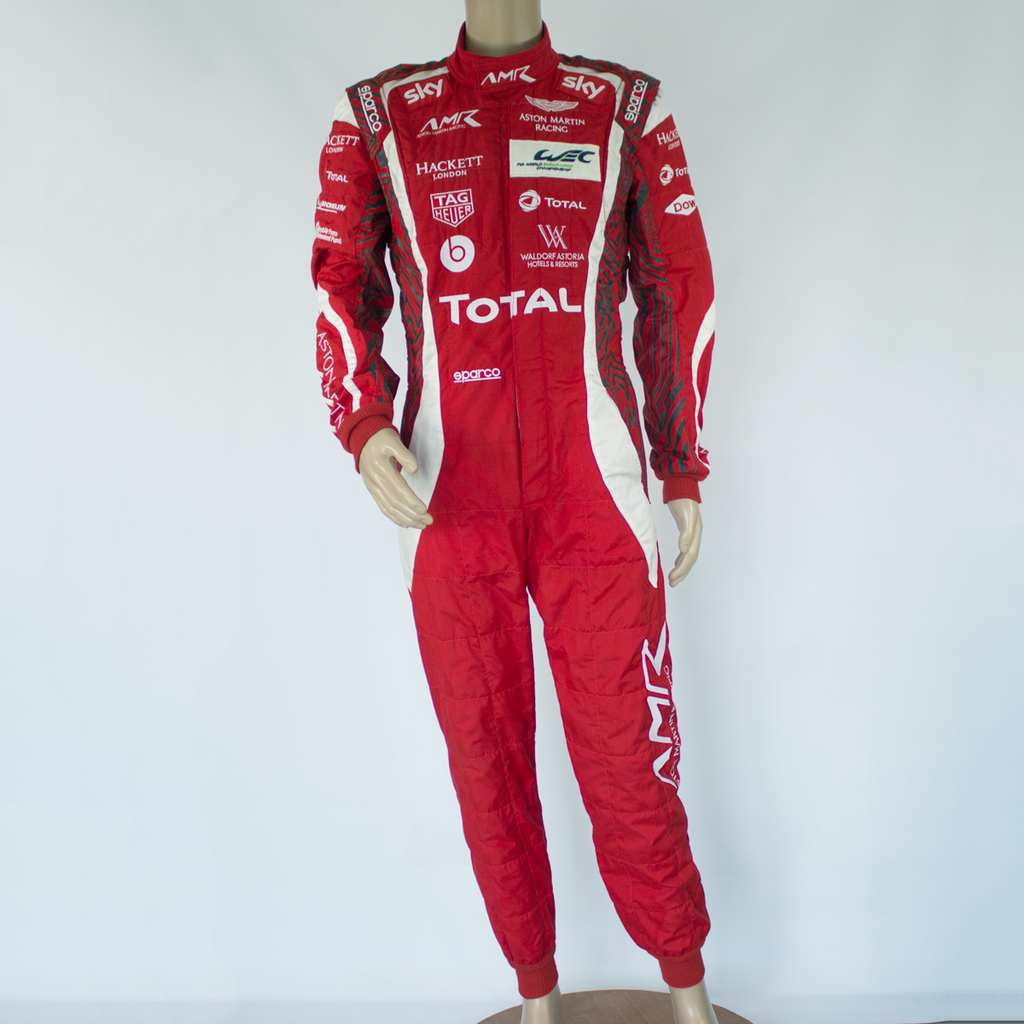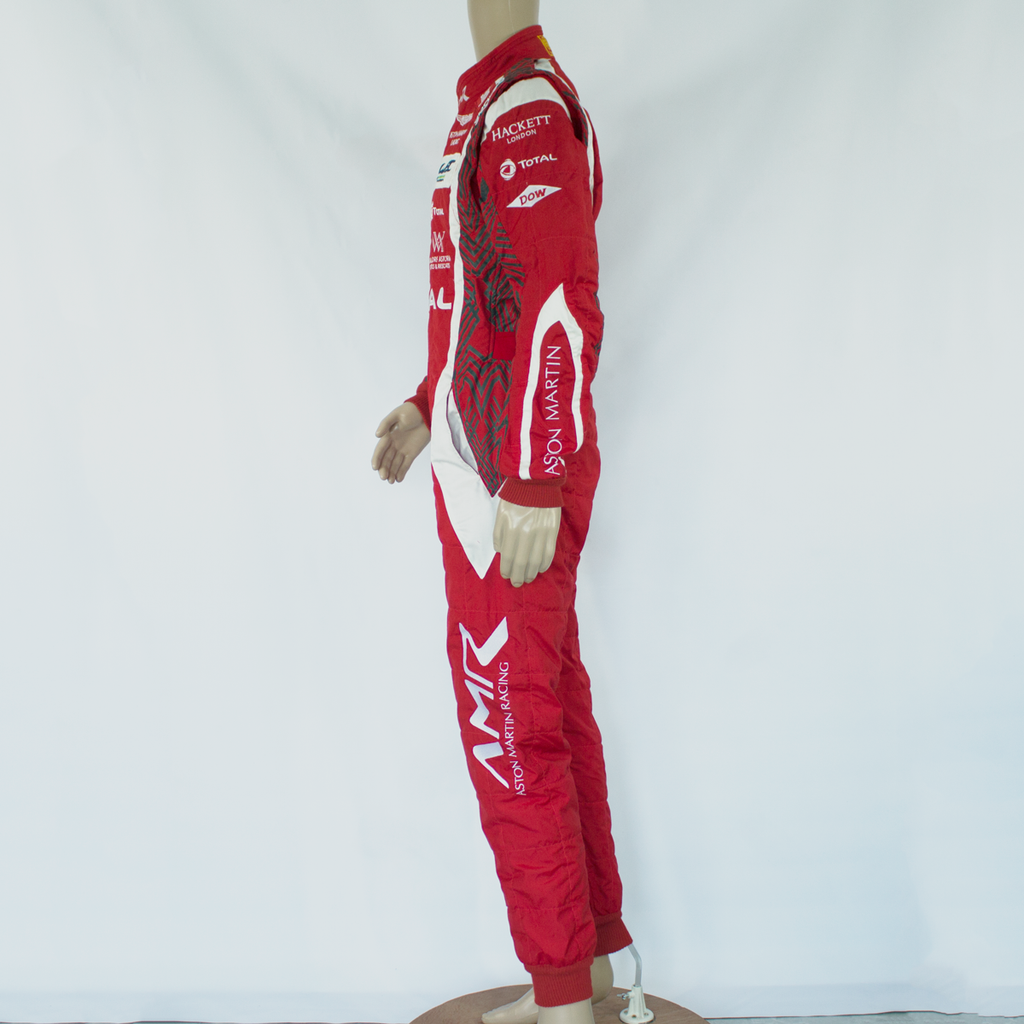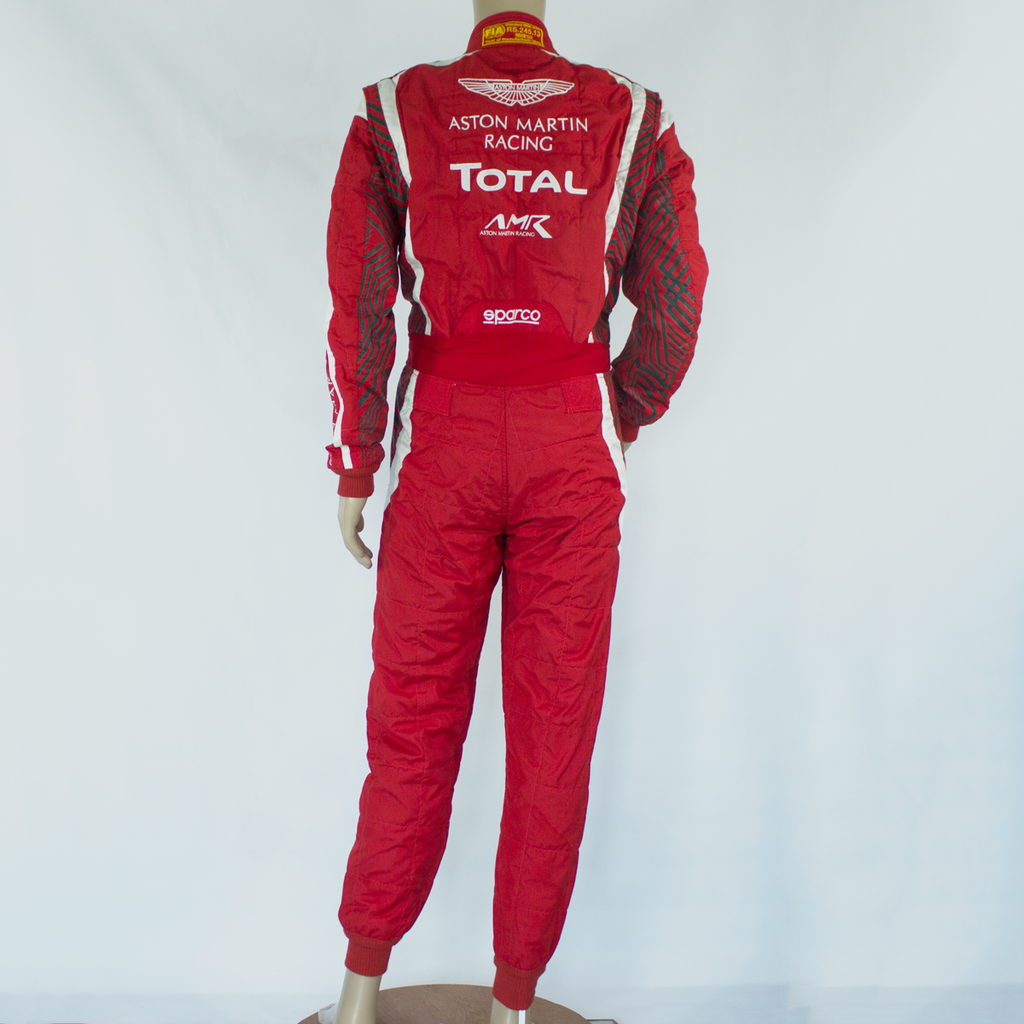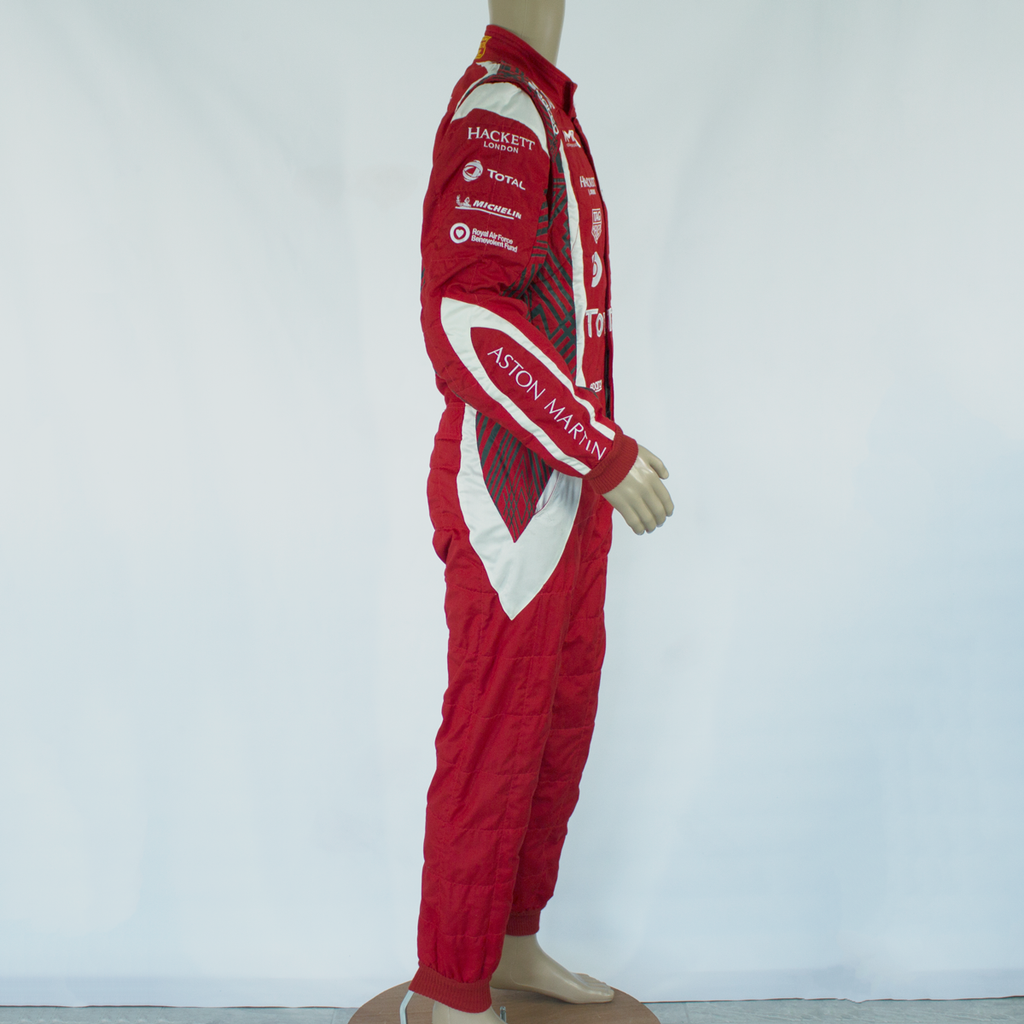 New - Aston Martin Racing AMR Le mans Team-Team Issued Sparco FIA Standard 8856-2000 race suit 2018 size 52
Aston Martin Racing AMR Le Mans Team-Team Issued Sparco Race Suit 2018 size 52 - unused.
This suit was made for use by one of the refuelling mechanics of the Astom Martin Racing AMR Vantage.
 Manufactures in 2018 FIA Standard 8856-2000
Unused race suit in perfect condition
Size 52
All of the sponsors from 2018 Le Mans and the WEC World Endurance Championship
These suits cost in excess of £2000 and never available to retail
Perfect for all forms of FIA motorsport or for display
We have around 200 suits so message if you don't see your size.
Pit-Lane Motorsport is an approved reseller of official licensed merchandise including: Alfa Romeo F1™, Aston Martin Racing™, Audi Sport™, BMW Motorsport™, Haas F1™, Lotus F1™, McLaren F1™, Mercedes F1™, Porsche Motorsport™, Red Bull Racing™, Renault F1™, Scuderia Ferrari™, World Rally Championship™
When purchasing a used item no warranty is given or implied and no liability is accepted by Pit-Lane Motorsport under any circumstances - by paying for a used item you accept these terms.
Racing car parts and components are sold by Pit-Lane Motorsport explicitly as memorabilia only and as such they are suitable for display purposes only. We do not condone the use of these parts on any vehicle and accept no liability in the event that they are fitted to a vehicle.
Pit-Lane Motorsport has full legal ownership of this item under UK law and recognise any copyright or trademark shown or mentioned, these are used for descriptive and product finding purposes only.